How to Select a Financial Aid Package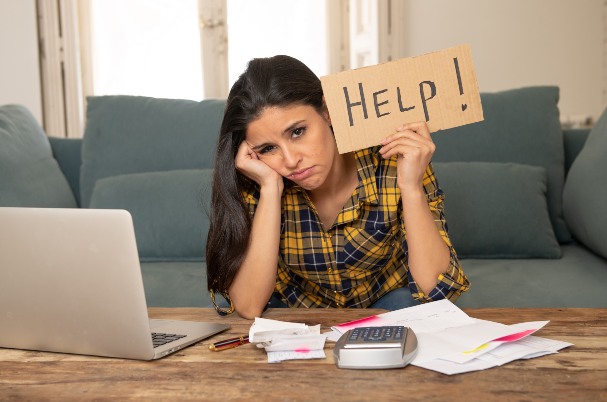 Once you've applied for financial aid, you will receive a letter from the school's financial aid office outlining the award offered. This financial aid package is intended to help you fill the gap between your ability to pay for college and the cost of attendance.
Presented by Tom Kennedy, CFP®:
Award Letter Basics
Financial aid award letters explain in detail the type of aid available—generally, scholarships and grants, loans, and work-study. The award letter should also include the dollar amount of the contribution expected from your family, the amount of financial need that the college is meeting, how and when the funds will be dispersed, and any additional documentation you need to submit. Of course, each award letter is different, and the aid that you are offered can vary dramatically from school to school. Thus, it's important to understand the various types of financial aid so that you can conduct a fair comparison of different aid packages.
Scholarships, grants, and tuition waivers. Aid in the form of federal grants, scholarships, and tuition waivers is a valuable part of any award, but you should carefully consider the conditions for receiving these funds. For example, the college may reduce need-based aid if you receive outside award money, such as a scholarship from a local club. It's also not unusual for a school to require a certain level of academic performance, such as maintaining a minimum GPA, to retain the financial award.
Evaluate the repayment policies, interest rates, and other costs associated with government and private loans. Federal loans tend to have lower interest rates and more favorable repayment terms. Certain loans—such as unsubsidized Stafford loans, federal PLUS loans, and private student loans—are available to every student, at every school, without regard to financial need. These loans can help families pay for their expected contribution, but students and parents should borrow only what is needed and what they can repay.
Work-study programs. Through work-study programs, students can earn money to help pay for college expenses without taking on additional debt. Generally, work-study programs outline the number of hours you will be required to work each week. It's important to determine whether or not you can manage the time commitment required, whether the school offers the job directly, and how the work assignments are made.
Other Financial Aid Package Considerations
When evaluating financial aid packages, keep the following factors in mind:
Cost of attendance. The major components of a college's cost of attendance are tuition and fees, room and board, books and supplies, local transportation, and personal expenses. If the college doesn't itemize its cost of attendance or doesn't show all of the components, ask the financial aid office for a full breakdown. Weigh the variance in these estimates by the school's geographic location, your proximity to the school, and the school's accuracy in estimating actual costs.
Award flexibility. Generally, students aren't required to accept the entire financial aid package as offered. For example, a student may decline work-study or accept a loan for a reduced amount.
What happens in future years? Often, the aid award is good for only one year. Find out whether the college typically offers less gift aid and more loan aid after the freshman year. Also, determine whether scholarships are renewable for subsequent years and what the requirements are for renewal.
Be careful not to miss the deadline for accepting a financial aid package. If you need additional time to understand the award, explore other options, or make a difficult decision, ask the financial aid office to extend the response deadline. If you decide to decline an award, be sure to notify the financial aid office as soon as possible so that the award can be offered to another student. 
This material has been provided for general informational purposes only and does not constitute either tax or legal advice. Although we go to great lengths to make sure our information is accurate and useful, we recommend you consult a tax preparer, professional tax advisor, or lawyer.
Follow this link to learn more about paying for college.
Follow this link for tips on preparing for college. 
###
Tom Kennedy is a financial advisor located at Global Wealth Advisors 520 Post Oak., Suite 450, Houston, TX 77027. He offers securities and advisory services as an Investment Adviser Representative of Commonwealth Financial network®, Member FINRA  / SIPC, a Registered Investment Adviser. Financial planning services offered through Global Wealth Advisors are separate and unrelated to Commonwealth. He can be reached at (832) 649-8111 or at info@gwadvisors.net.
© 2022 Commonwealth Financial Network®
Back To Blog