Dallas & Uptown Financial Planning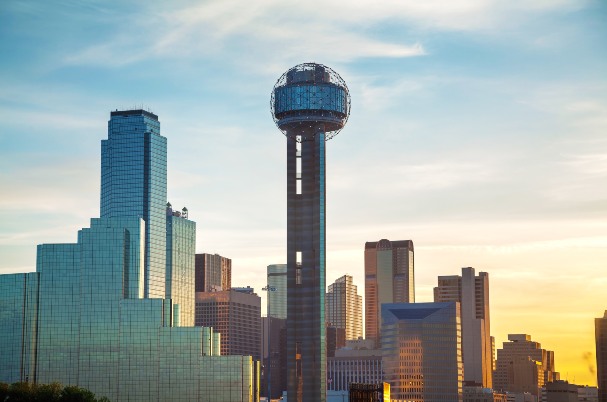 Convenient Locations Nationwide
Our Dallas office is located at:
2101 Cedar Springs Rd., Suite 1050, Dallas, TX 75201 – Phone: (214) 613-1252 – Email: info@gwadvisors.net – The hours at this location are by appointment only.
We serve the entire Dallas and Fort Worth Metro area including Uptown, Downtown, Park Cities, Highland Park, and University Park areas from our convenient office located in the Oak Lawn and Turtle Creek area.
Our Dallas office is a short drive to top dining and shopping destinations, the Dallas Farmers Market, Dallas Arts District and museums, Bishop Arts District, Lower Greenville, and Deep Ellum, and has easy access from the North Dallas Tollway, I35, and US 75.
Financial Planning Simplified
The Dallas Global Wealth Advisors office has the resources and flexibility to provide you with a custom-tailored personal financial planning solution for today, tomorrow, and generations to come. You'll experience the difference with our proprietary 3P Approach©, a process that ensures we create a financial plan that reflects you.
Meet the Team of Professionals
Our Dallas location is backed by some of the brightest minds in wealth management with specialists in investment management, retirement planning, risk management, tax reduction planning, estate planning, debt and cash flow analysis, education planning, and philanthropy. While there are virtually unlimited planning options, our professionals ensure our process puts the various pieces of your financial life together so you can live more and worry less.
More Than Just Financial Planning
We value giving back to the communities in which we operate. Through the GWA Gives© program, we actively engage with the community through a variety of volunteer and philanthropic activities. Our list of organizations we support includes not just financial support, but hands-on volunteer activities and drives.
This giving philosophy also extends to educating the public about the various financial strategies they can use. To that end, we publish a monthly newsletter, blog articles, videos, and podcast that are useful for people at any stage of their financial life.
Back To Blog