Midland Odessa Financial Advisor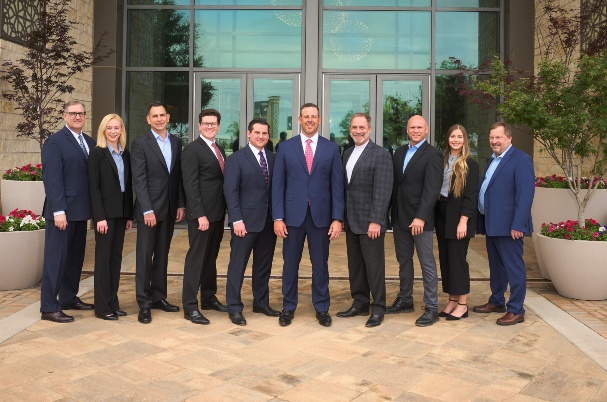 Knowing there is enough money for retirement is a key concern we're asked about the first time we meet with someone. The fact is, many people struggle with this same concern. You're not alone, and we're here to help.
Financial Planning Simplified
Our Midland office has the resources and flexibility to provide you with a custom-tailored personal financial planning and investment management solution for today, tomorrow, and generations to come. You'll experience the 3P Approach© to planning, a proprietary planning process that ensures we create a financial plan that reflects your retirement goals and which grows with you as your life evolves.
Meet the Team of Professionals
Our Midland office is backed by some of the brightest minds in wealth management with specialists in investment management, retirement planning, risk management, tax reduction planning, estate planning, debt and cash flow analysis, education planning, and philanthropy. While there are virtually unlimited planning options, our professionals help ensure this process puts the various pieces of your financial life together. Life is hectic enough, your financial planning shouldn't be.
More Than Just Financial Planning
We value giving back to the communities in which we live, work, and play. Through our GWA Gives© program, we actively engage with the community through a variety of volunteer and philanthropic activities. Check out some of the nonprofit organizations we support.
This giving philosophy also extends to educating the public about the various financial strategies they can use at any stage of their financial life. To accomplish this, we publish a monthly newsletter, blog, informational videos, and a podcast that people can use whether they are just starting out or nearing retirement.
Visit Our Convenient Location Serving the Midland, Odessa, Abilene, and Lubbock Areas
Our Midland Odessa office offers easy access from I-20 and is located at:
601 North Marienfeld, Suite 322, Midland, TX 79701 – Phone: (325) 207-5772 – Email: info@gwadvisors.net – The hours at this location are by appointment only.
The Midland office is situated downtown in the Graham Building and is a short drive to Centennial Park, the Bush Convention Center, Petroleum Museum, Museum of the Southwest, Wagner Noël Performing Arts Center, shopping, and dining.  With easy access from I-20, we serve the West Texas area including Midland Odessa, Snyder, San Angelo, Big Spring, Abilene, and Lubbock.
Please let us know how we may be of service.
Back To Blog