Women Owned Businesses and ESG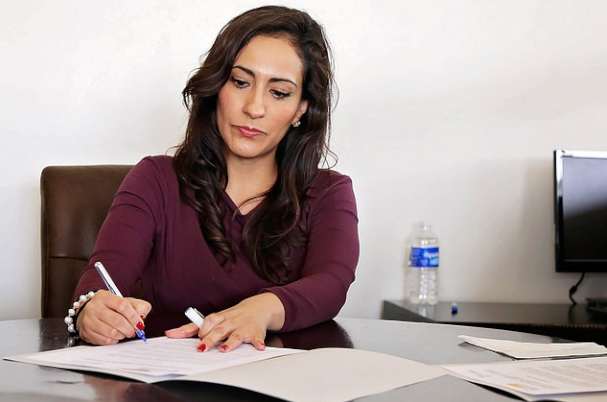 By Kris Maksimovich, AIF®, CRPC®, CPFA®, CRC®:
As environmental, social and governance (ESG) investing is taking hold around the world, some investors are placing their money on businesses that mirror their moral and ethical compass. One such example includes gender diversity at corporate leadership levels in women owned businesses.
Financial advisors are fielding many questions about what ESG investing will do to their portfolios. Fear about performance means some investors have been slow to accept feel-good investing. To get a better handle on that fear, these descriptions should help you decipher the terminology and help you determine if there is an ESG-based investment that you might feel strongly about.
How do I know which ESG investment is best for me?
There are many catch-all terms used to describe feel-good investing like ESG, SRI, impact investing, sustainable investing, investing with your values, and single-issue investing. To help you decipher some of these overlapping terms, here are a few quick facts about each one:
Socially responsible investing (SRI):

SRI investing seeks to avoid harm

. Typically, companies are excluded from portfolio funds based on social, religious, moral, or ethical criteria such as those companies that derive revenue from alcohol, tobacco, gambling, firearms, and other "sin stocks". These exclusionary ideals are sometimes at the heart of investor fears about investing in their values. For some, the idea of being exclusionary suggests a limiting factor that flies in the face of portfolio diversity.
Environmental, social, and governance (ESG): These include companies that act as good stewards of the environment, social welfare, and relationships, responsible company operations and diverse leadership, such as with women owned businesses. Examples of criteria include a company's carbon footprint, water use and conservation, diversity policies, anti-corruption practices, human rights efforts, community partnership and executive compensation, and shareholder rights.
Impact investing: Includes funds from organizations that generate a measurable social and/or environmental benefit and financial return. Similar to SRI, rather than adopting avoidance as a strategy, it pursues investments that make a positive impact and often involve the donation of some of the fees to a nonprofit.
Sustainable investing: An investment process that integrates ESG and impacts investing factors. The idea behind sustainable investing is that companies can and should be the harbinger of social change through their business practices related to diversity, governance, and environmental impact. But some say businesses should focus their energy on making a profit instead of advancing a confusing, ill-defined set of goals.
Single-issue investing: Just like it sounds, single-issue investing concentrates on single issues rather than the larger ESG strategies, such as cannabis and hemp investments, women-owned businesses, and lgbtqia+ businesses. This strategy can be an inexact science for investors, for example, because a company that may be a leader in gender diversity and women's issues but might not do as well in other ESG areas.
Are ESG returns on par with traditional investment strategies?
Many investors often generalize that responsible investing will cost them money in the end. But that taboo is slowly fading as research, data, institutional mandates, improved technology, and new products show that adopting these feel-good investing strategies can potentially help portfolios perform better, and often with less volatility.
ESG and SRI investing is part of recent trends toward feel-good investing. Some funds include investments that fit specific social, environmental, or governance criteria. Others are based upon moral, value-based criteria. With so many to choose from and more offerings on the way, it's clear these funds are growing in popularity. Here is a look at some of the more popular ESG options:
Gender Diversity
These investments focus on companies that display greater gender diversity in senior leadership than other companies in their sector, including women owned businesses. Academic research has shown for years that more diverse teams perform better than homogenous teams.
LGBTQIA+
These indexes focus on companies that support the equality of lesbian, gay, bisexual, and transgender employees in the workplace. The funds use the Human Rights Campaign Foundation's corporate equality index, among other factors. Many firms that are actively engaged in shareholder advocacy of LGBTQIA+ issues do so in conjunction with other ESG and impact initiatives.
Religious values
These investments focus on faith-based values that have a positive impact on the world such as biblical values, social responsibility, and funds specific to Catholicism, Judaism, or Protestantism. For example, some ETFs support Israel-based companies and Islamic principles and companies. Much like the other ESG funds, they seek to provide investors with options for supporting their values.
Military
These investment funds are often surrounded by patriotism and duty to the U.S.  They include indexes that support policies, practices, and employment of US veterans, service members, and their families. Focus is made on those companies that offer training and professional development initiatives for US veterans and indexes also often include aerospace and defense companies.
Nonprofit advocacy
At its very core, a nonprofit's mission is to enact social change. These funds are aligned with nonprofits and their single missions. Focus is placed on collaboration with nonprofit organizations that help set the qualifications for companies in the fund. Though relatively new, nonprofits are expected to run the gamut from NAACP, YWCA, Habitat for Humanity, and the American Heart Association. Investing in these funds offers investors legitimacy to their selection of social issues as some of the fees are donated to the nonprofit organization.
Women owned businesses are popular ESG options
With the increasing popularity of ESG investing, investors are placing their money on businesses that mirror their moral and ethical views. What that looks like for different people offers a wide range of possibilities but women owned businesses are certainly getting attention as part of the ESG wave. One thing is clear, however, now more than ever investors can invest according to their personal beliefs without sacrificing on returns.
Socially responsible investing involves the exclusion of certain securities for nonfinancial reasons. This may result in the investor forgoing some market opportunities that may have been available to those not subject to such criteria. There is no guarantee that any investing goal will be met.
###
Kris Maksimovich is a financial advisor located at Global Wealth Advisors 4400 State Hwy 121, Ste. 200, Lewisville, TX 75056. He offers securities and advisory services as an Investment Adviser Representative of Commonwealth Financial Network®, Member FINRA/SIPC, a Registered Investment Adviser. Financial planning services offered through Global Wealth Advisors are separate and unrelated to Commonwealth. He can be reached at (972) 930-1238 or at info@gwadvisors.net.
Check out these additional articles on the topic.
© 2018 Global Wealth Advisors
Back To Blog