"My drive comes from knowing that I am here to help others like you in the Dallas community, whether by serving on leadership forums, supporting charities or helping you with your financial planning needs."
Kevin M. Curley, II joined Global Wealth Advisors in our Dallas, Texas office in 2017 and serves as our cohost of Your Money Momentum, a GWA podcast on financially related topics.  With an eye on giving back to the community, he is committed to helping people and businesses within the Dallas community. To that end, Kevin was honored to be selected for two elite leadership programs in the area.
As a member of the Dallas Breakfast Group 2016 Community Leaders Program, he was committed to increasing business executive and civic leader participation in local affairs. Named to the Dallas Regional Chamber 2015 Leadership Dallas, a ten-month leadership program, he gained a deeper understanding of the critical issues facing the Dallas area community and businesses. In addition to these leadership roles, he served as a board member for Uptown Dallas Inc., which promotes Uptown as a live-work-play community, and with the Dallas Center for Architecture which promotes the power of architecture to enhance the community. Kevin and his wife live in the Lakewood neighborhood of Dallas with their two young sons. They are proud organ donors for the Texas Donate Life initiative and support the Vogel Alcove program, helping to improve the lives of homeless children in Dallas.
Kevin is a graduate of Villanova University with a Bachelor of Business Administration, Management Information Systems where he was honored by the Villanova University Alumni Association as a 2017 Young Alumni Medallion recipient. This annual award is given to distinguished alumni who show a commitment to making a difference in the lives of others. He also holds the CERTIFIED FINANCIAL PLANNER™ certification which is awarded by the Certified Financial Planner Board of Standards, Inc. Working in financial services since 2009, Kevin enjoys helping guide high net worth families through a comprehensive wealth management system. He feels fortunate that his clients have come to rely upon him as a trusted financial planner and portfolio manager.
Awards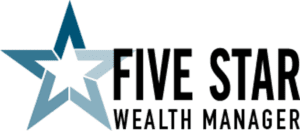 2020-2022 Five Star Wealth Manager Award, created by Five Star Professional. The 2022 award was presented in July 2022 based on data gathered between May 2021 and February 2022. 4,039 advisors were considered, 330 advisors were recognized. Advisors pay a fee to hold out marketing materials. Not indicative of advisor's future performance. Your experience may vary. For more information, please visit www.fivestarprofessional.com.
Certifications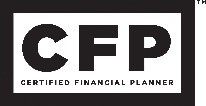 Kevin holds the CERTIFIED FINANCIAL PLANNER ™ certification which is awarded by the Certified Financial Planner Board of Standards, Inc. He completed the UBS New Financial Advisor training program and was recognized in 2013 as a top performer, with an invitation to the NFA Leaders Forum in New York City.
Our Dallas office is located at: