Case Study: Planning for Young Families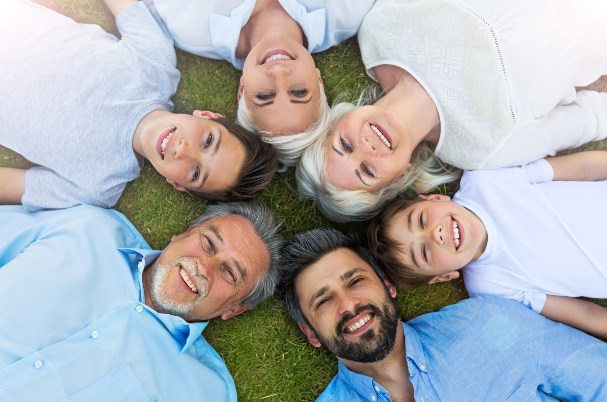 Ravi has worked for over 10 years in the IT department for a large airline. After working as a director of human resources for the same airline for the last 10 years, Kaylee recently changed jobs and joined a medical services company. At this point in their careers, they feel it's important to have financial security, the ability to provide for their family, and enough assets available to enjoy in retirement.
For young families, it's important to start planning now. A lot of people fear that they won't have enough assets for an advisor to manage, but that is often unfounded. There are plenty of clients that have zero assets that are fresh out of medical school or just starting their careers. That doesn't mean they're not going to be good clients and a good fit.
Kaylee and Ravi are just starting out on their financial planning journey and have their highest earning years ahead of them. They're young, fun, and energetic and have hopes and dreams like most young families. What younger investors don't often understand is that while there is time for them to reach their financial goals, there is also a greater potential for pitfalls. The beauty of working with a professional financial advisor early on in their careers is that they have time to set up a specific track toward accomplishing many of their dreams while also addressing the risks.
The sandwich generation
Kaylee and Ravi were concerned about the tradeoffs and sacrifices that might have to be made if they had to take care of both their children and their parents. This "sandwich generation" is sandwiched between two sets of family members, making the risks and the stresses twofold. Younger families are often in a situation where they're caring for not just their children, but their parents as well.
Planning for the sandwich generation may focus on getting the kids through college and beyond, helping mom and dad through health care concerns, and giving them the foundation and comfort of knowing that they are on the path to reaching their goals.
Planning for young families
Every client is different and needs a different plan. Younger investors should start by defining goals that are SMART—Specific, Measurable, Attainable, Realistic, and Time-driven. If you don't start with those five factors, it's difficult for your advisor to understand how best to position your path.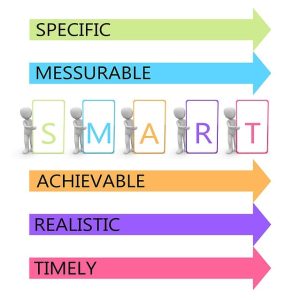 For Ravi and Kaylee, a large aspect of planning was risk management. When you have a young family, you don't want the state to become a ward of your child. The focus for young families often includes everything from shoring up gaps in life insurance and disability to getting estate planning done.
Because of the longer time horizon, planning for younger clients often results in multiple scenarios, all involving very different paths. Ultimately, Ravi and Kaylee found comfort in knowing they could take any one of those paths.
Working with a team of professionals over do-it-yourself planning
While they did interview a few different advisors, for them it was about the relationship piece of planning. Their advisor spent time trying to understand the goals they have for their family, and he answered their questions. Selecting an advisor should feel very organic, and the level of care received should make a client feel like family. An advisor should get to know what is important to them versus just jumping straight into numbers and their finances and what they're doing well or not well.
Ravi and Kaylee met with their advisor twice. Ravi's mom passed, and they had that piece of planning that they needed to quickly figure out. Months later, they came back for financial planning. They realized they needed a lot more direction and structure. With do-it-yourself planning, they discovered that life happens, and other things begin taking priority. They often only looked at one variable, whereas their advisor pulled together all the variables that were important and based on their career goals, family goals, and personal life goals.
Guidance on life changes
Working with a professional advisor has helped them answer whether they have enough in an emergency fund, how much to invest in their 401(k)s, if they should buy a new house, or take a new job, and what that impact might be on their ability to retire at the age of 55 or 65 and still pay bills. Rather than hoard money, they were able to make more informed decisions versus leaving money on the table.
Kaylee's advisor helped her consider what transitioning from another company might look like. He reviewed the salary and total compensation benefits with the company she planned to leave to help her find out what she might be losing. He helped her explore strategies like whether she would be leaving money on the table, if it was worth it to move her 401(k), and if she would still be on the path to retiring on her timeline. He was also able to help her cover any gaps in life insurance or other employee benefits.
Kaylee and Ravi are happy the chose to work with a financial advisor early in their careers. They believe they would still be trudging along, trying to make decisions without really having all the information in front of them, or they would be making decisions at the expense of something else. Their advisor has given them the opportunity to make life decisions in a very focused and intentional way. For them, it's just been nice to have someone look into everything they're doing, where they spend money, and make sure they're on the right track for retirement.
This is a case study and is for illustrative purposes only. Actual performance and results will vary. This case study does not constitute a recommendation as to the suitability of any investment for any person or persons having circumstances similar to those portrayed, and a financial advisor should be consulted. This case study does not represent actual clients but a hypothetical composite of various client experiences and issues. Any resemblance to actual people or situations is purely coincidental.