6 Vital Parts to Retirement Readiness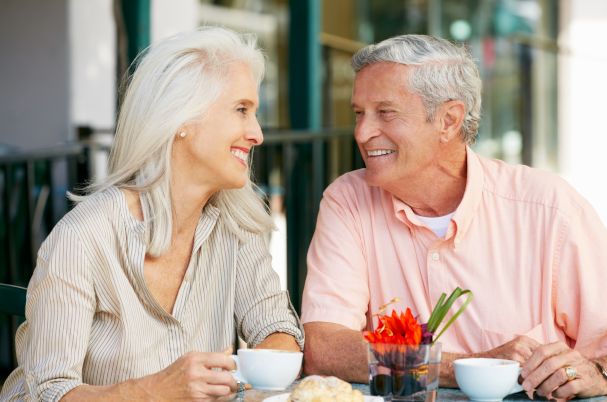 Many people share the same concerns about their retirement readiness: Will I run out of money? Should I sell my house or downsize? Can I afford to keep my lifestyle? Additionally, retirees often make it through the honeymoon stage of retirement, only to find themselves left feeling bored and unfulfilled. As we see it, we have two parts of our job as financial planners. One part requires helping clients answer the three questions above. The other part is to help them consider all facets of retirement planning, including behavioral and emotional aspects.
What factors are most significant in determining retirement preparedness?
Naturally, finance plays a large roll in retirement readiness, but there are other pieces that should be considered as part of a comprehensive guide to retirement. We focus on six key areas: activities, wellness, relationships, interaction and development and finance:
Consider your activities
Activities can encompass work, volunteering, hobbies and travel. In fact, retirement shouldn't mean that you are no longer busy. Before you retire, you should consider your current activities and determine if there are others you would like to add.
Will you travel or take on new hobbies and activities? How many activities will you schedule? Are they physically demanding? Contemplate what aspect of these activities you enjoy such as physical, social, intellectual, creative or solitary to help you formulate a list.
Work is still a possibility in retirement. Though you may have just ended your career, work is still a possibility. The question is, do you intend to continue in the same field or do you want to try something new?
To answer this question, consider what type of personality you have such as conventional, enterprising, investigative, artistic or social. Next, determine your motives for continuing work, whether it be income, purpose, social, status, or simply something to do to fill the time.
Finally, consider if your needs are best met by working full-time, part-time, consulting or volunteering. By examining your personality and options, it may help you determine if working is an activity that would be useful for remaining connected once you retire.
Volunteer to give back to the community. If you prefer to give back to the community, consider what your strengths and talents are. Do you have skills you can leverage to help an organization? Consider how much time you would like to commit and at what level. Volunteering can be a highly rewarding activity provided you consider setting some personal limitations when working with different groups.
Fill your time with activities and hobbies. Since you'll have more time for activities and hobbies, you'll need to consider what your needs currently are and what they will be in the future. Taking up ballroom dancing may not be an activity that you'll be able to carry on for a long time, especially if you have never been physically active in your younger years. Likewise, taking up scrapbooking may not offer you enough mental stimulation or physical activity if you are sitting alone for hours. Take each hobby into consideration by listing the pros and cons to help you plan your activities now and in the future.
Travel takes advance preparation. Many people view retirement through rose-colored glasses and think they will travel the world once they retire. They even dream about all the places they will visit. But the truth is, many never do because we don't retire in a vacuum. Though you may no longer work, the other aspects of your life continue once you retire. It may be unlikely that you will hit the ground running on an "around the world in 80 days" type adventure without a lot of advanced planning and preparation.
Health and wellness contribute to happiness
Health factors count. There are a variety of well-known health factors that can create issues during retirement. They include weight, diet, sleep, exercise, stress, tobacco and alcohol use. There's never a better time than now to ask yourself what would you change and how would you change it?
Watch your emotional state. Health is not the only factor that can affect your vibrancy throughout retirement. Harboring emotional baggage, grudges and negative feelings can be just as harmful to your vitality as dealing with physical needs, pain and emotional issues.
Attitude is everything. Also, consider that attitude is everything and it's up to us to determine if we adopt a negative or positive outlook.
The role of relationships
When you retire, the relationships in your life will likely play a large role in your satisfaction. These relationships include those with a partner, spouse, parent, child, friends and acquaintances.
Get your relationship needs met. Consider what you want to get out of your relationships. Do you want to spend more or less time together? Where do you go to meet people? How will your personality traits affect your current and future relationships as you continue to age?
Remain flexible for potential changes. Sometimes these relationships can create changes to your own retirement readiness plans, such as the birth of grandchildren, when an adult child moves back in, when a parent needs care and when friends need support. How much time you plan to invest assisting the loved ones in these relationships should be weighed against the other aspects of retirement outlined in this guide.
Interaction with others
Since you will now have an abundance of time on your hands, you should decide what level of interaction you need in leisure.
How will you interact? Will you downsize, move into a community or split your time in residences? What will your interactions with others look like? Some people are quite social, yet others prefer to be spectators, while others like creative, intellectual or even physical pursuits.
Imagine your down time. Determining what you will do with your leisure time is an important aspect of retirement happiness because it can be affected by your financial situation and health.
Know your personality type. Consider what your personality type is. Someone more outgoing will need more interaction with outside sources than an introvert. Ensure that you and your partner value each other's personality type so you can engage with others at your own comfort level.
Personal development
Personal development does not have to end simply because you retire. It's important to continue to find meaning as you move into the retirement phase of your life.
Learning new tricks. Will you continue learning new things like languages and hobbies? Will you begin using online memory development tools? How will you learn these new things? Will you take courses, or do you intend to go back to school? Perhaps you plan to complete a previous goal.
What are you passionate about? Consider what you are passionate about and think about how this might change in the future based upon the other parts of retirement readiness outlined in this guide.
Financial means for retirement readiness
Quite literally, you can generally expect a third of your life to be left when you retire. This means that your preparations must be flexible enough to cover a large span of years. Retirement planning involves evaluating your current financial standing and creating an accumulation strategy that will help ensure a desired retirement lifestyle. Business owners or executives may have access to other tax-advantaged retirement savings vehicles as well. A successful plan put into place during the wealth-building life span should address ways to maximize growth and tax-efficient distributions, as well as ways to leave assets to the next generation.
Saving for retirement. There are several popular options to save:
Qualified employer-sponsored plans and 401(k)s
Individual retirement accounts (IRAs) or SEP IRAs
Annuities and pensions
Personal savings
Executive deferral plans
Paying for retirement. Withdrawal strategies of accumulated assets are paramount to any successful plan. The correct distribution method will help ensure that your retirement savings last beyond your lifetime, with minimum shrinkage from taxes. An advisor can help you formulate a "safety first" withdrawal strategy, analyzing the full range of sources available to you including social security and employer plans. When it's time to take distributions, it may appear to be a simple matter of selling a particular stock, but there is somewhat of an art to it. Determining which assets to liquidate and when to do so requires careful analysis of projected returns, income streams and taxable consequences. That's why it is always a good choice to consult with your advisor.
As we see it, there are no do-overs in retirement, so make yours a great one.
###
Kris Maksimovich is a financial advisor located at Global Wealth Advisors 4400 State Hwy 121, Ste. 200, Lewisville, TX 75056. He offers securities and advisory services as an Investment Adviser Representative of Commonwealth Financial Network®, Member FINRA/SIPC, a Registered Investment Adviser. Financial planning services offered through Global Wealth Advisors are separate and unrelated to Commonwealth. He can be reached at (972) 930-1238 or at info@gwadvisors.net.
©2021 Global Wealth Advisors
Back To Blog