Top 4 Financial Tips for Property Investors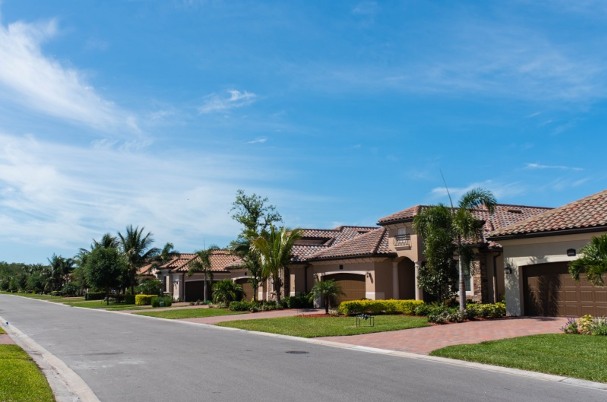 Investing in real estate can serve as an important part of your total investment portfolio. Here's the top 4 financial tips for property investors.
Presented by Kris Maksimovich, AIF®, CRPC®, CPFA®, CRC®:
Investing in real estate can serve as an important part of your total investment portfolio. According to data from the National Council of Real Estate Investment Fiduciaries Index, retail real estate has produced an average annual return of 10.8 percent over the past 20 years.
That said, investing in real estate isn't a quick road to riches. Just like other investments, warns Uptown Dallas Properties, you need to do proper diligence to avoid potential money-sucking black holes.
So, are you considering venturing into the often-hyped-up world of real estate investing? If you are, here are four financial tips to get you started.
Financial Tip 1: Do proper research.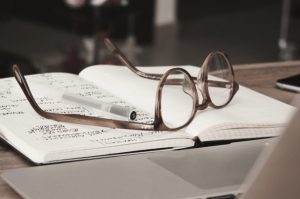 Research is key when it comes to real estate investments. It could mean the difference between buying a money-making machine or a money pit. Doing proper research beforehand  will help you avoid the latter.
When shopping for an investment property, you should, ideally, have two goals in mind: potential rental income and capital appreciation. In other words, you should aim for a property that not only has the potential to provide you handsome profits but should also have the potential to increase in value over time.
For starters, buying in an already popular area may seem to be the best choice. However, it's usually easy to bust your budget there. To get the best value for your money, aim for up and coming neighborhoods. Next, follow and analyze the neighborhood's property trends. Once you have done this you should be able to identify the perfect property that fits your goals.
Financial Tip 2: Have the property's condition inspected.
Suppose you have found the property you have been looking for. It's priced well and looks to be in great condition. But guess what? Property sellers usually "dress up" a property they are selling. For them, doing so helps minimize potential flaws that may turn off potential buyers. The dressing up also helps in accentuating the best features of the property.
Before you get all fired up about a particular property, get it inspected first. A property inspector can help you identify "red flags" and potential issues before you close on that property.
Some of the red flags to be on the look-out for in the inspection report include foundation damage, wall and floor cracks, leakages in the bathroom, damaged rooflines, and signs of pests or mold.
Financial Tip 3: Use your home equity.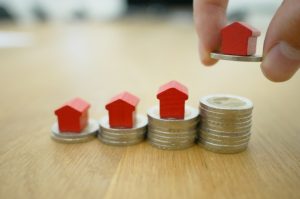 How do you finance your new property investment? While there are a couple of ways to go about this, one way is to use your home equity. But what is home equity exactly? Well, equity is the difference between the value of your home and the outstanding balance of all liens on your property.
For instance, suppose your home is worth $300,000 and owe $100,000, then your equity will be $200,000.
But, will you be able to borrow the entire amount of your equity ($200,000)? Of course, not! And, the reason is simple – banks understand it's possible that home prices can dip.
Generally speaking, most banks will let you borrow up to 80% of your home's equity. So, in the case above, you should be able to borrow up to $160,000.
Nonetheless, there are a couple of things you should consider before dipping into your home's equity pool:
Having usable equity doesn't mean you are eligible to get an investment loan. Your bank will still need to consider other things such as your job status, income level, and age.
It's not advisable to borrow the entire amount of equity you are eligible for. Keep a reserve for the rainy days, as emergencies can occur when you least expect them.
Aim to pay back the loan as quickly as possible.
Financial Tip 4: Make the property attractive to tenants.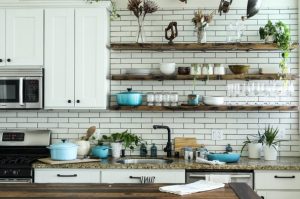 Of course, an attractive rental property is easier to rent out than one that is not. In addition, an attractive rental unit can help you earn a better income. That said, making a property attractive usually means digging deeper into your money coffers.
Invest in renovations that add the most value to your property. Bathroom and kitchen updates, in particular, can help maximize rates and lower vacancies. Also, if your budget allows, consider installing hardwood flooring.
For most people, property investing can be lucrative. For the not-so-lucky, it can be one of the worst decisions they have ever made in their lives. To avoid falling under the latter category, get started with as much information as possible.
###
Kris Maksimovich is a financial advisor located at Global Wealth Advisors 4400 State Hwy 121, Ste. 200, Lewisville, TX 75056. He offers securities and advisory services as an Investment Adviser Representative of Commonwealth Financial Network®, Member FINRA/SIPC, a Registered Investment Adviser. Financial planning services offered through Global Wealth Advisors are separate and unrelated to Commonwealth. He can be reached at (972) 930-1238 or at info@gwadvisors.net.
Authored by Scott Wilkinson, Uptown Properties.
© 2019 Uptown Properties®
Back To Blog