"Through years of public practice as a CPA, I learned the importance of proper financial planning in not only income tax planning, but also retirement planning, insurance, asset management and estate planning as well. I enjoy applying these planning skills to help you stay on track and meet your financial goals. "
The oldest son of a ranching family, Ben Murphy was reared in Borden County, Texas. Along with his brother, he continues to maintain active ties to the family ranch, managing their beef cattle operation in Borden County.
After graduating from Borden High School he attended Texas Tech University where he obtained a Bachelor of Business Administration in Accounting. He was awarded his license as a Certified Public Accountant in 1986 and spent more than 25 years in public accounting. Previously operating his own public accounting firm from 1989 to 2011 in Snyder, Texas, he transitioned his accounting practice to the firm of Hoyle Partain and Company, LLC in 2011 so he could devote his time to addressing the financial planning needs of his clients.
He continued his academic achievements by receiving the designation as a Personal Financial Specialist in 1999 and remains a member of the American Institute of Certified Public Accountants and the Texas Society of Certified Public Accountants. In 2014, he graduated from Texas Tech University with a Master of Science in Personal Financial Planning.
Ben resides in Midland, Texas, and is the proud father of a daughter and two sons. His daughter recently graduated from Midland High School and is attending Texas A&M University. A son, daughter-in-law, and their daughter live in the Houston area, and another son lives in Georgetown. In his spare time, he enjoys visiting with his family and following Texas Tech sporting events.
Ben joined Global Wealth Advisors in 2014 as a wealth manager. He believes his unique background makes him a versatile financial advisor capable of helping his clients reach their financial goals. He is a Certified Plan Fiduciary Advisor® and holds the FINRA Series 7 and 66 securities registrations through Commonwealth Financial Network®, Member FINRA/SIPC, as an Investment Advisor Representative.
Awards

2020-2022 Forbes Best In State Wealth Advisors, created by SHOOK Research. Presented in April 2022 based on data gathered from June 2020 to June 2021.  19,640 Advisors were considered, 6,500 Advisors were recognized. Not indicative of advisor's future performance. Your experience may vary. Click here for more award information.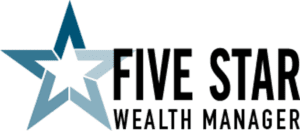 2020-2022 Five Star Wealth Manager Award, created by Five Star Professional. The 2023 award was presented in July 2023 based on data gathered between October 2022 and May 2023. 2,757 advisors were considered, 90 advisors were recognized. Advisors pay a fee to hold out marketing materials. Not indicative of advisor's future performance. Your experience may vary. For more information, please visit www.fivestarprofessional.com.
Memberships



Our Midland office is located at: