Case Study: Ready to Retire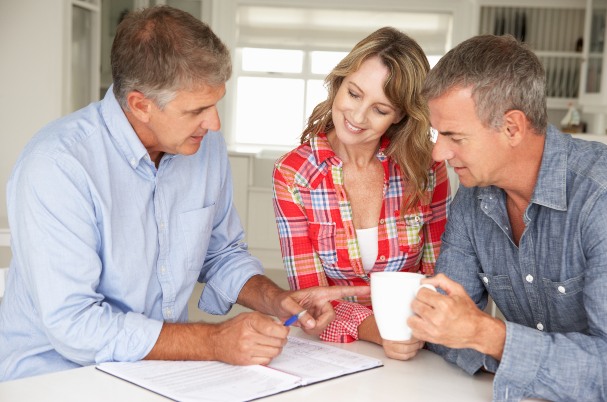 When Terri and John came to their advisor, they were nearing retirement and looking to ensure three goals could be met once they were ready to retire:
1) Do we have enough to retire?
2) How do we protect ourselves and our assets?
3) What can we do to help our kids and grandkids in a tax-efficient way?
What did making the decision to retire look like?
John worked in the information technology industry and was working far too many hours than he wanted. While he was moving up the ladder and enjoyed meeting people, the last couple of working years were tough. For him, retirement came pretty easily.
Terri is a CPA who has worked in various accounting organizations and managing people through the years. While she admits, the last couple of years were a little tough when she got up to go to work and John was still in bed, she wasn't sure if she should retire. When major changes started taking place at the company she worked for, it seemed like a good time to retire. About a year later, she was contacted by a nonprofit that John was volunteering with. They wanted her to do some accounting work for them part-time. Today, she is semi-retired and is finding it good to be working in a different environment and learning more about nonprofits and their different requirements.
Why they sought the help of a financial advisor
John and Terri had used financial advisors early on in their careers but went through a period that is common to many. As they had children, they suddenly found the amount of money they had left over to invest became very small. They let their focus change and were spending their money on other things. Ultimately, they left their financial advisor to go it alone. While they continued to save and invest what they could, when the kids went to college, they realized some large financial decisions were looming on the horizon. Concerns over timing social security, selecting Medicare plans, and paying for health care were fast becoming the next big decisions. It didn't take long to figure out they once again needed the help of a professional advisor.
There is a lot of uncertainty when it comes to picking that retirement date, and it's not just about saving in a 401(k). As financial advisors, some of what we do has nothing to do with investment management or retirement income planning. Much has to do with the mindset and behavioral counseling that goes with transitioning from earning a paycheck to creating a paycheck.
In our experience, we have found that it's never too late to work with a professional advisor. We have had clients come in who have already retired and just need the emotional support, knowing that they are not going to blow through their money and can still achieve the other things they set out to do long before that retirement date arrives. For these clients, we look at repositioning certain assets to where it's advantageous for them from a long-term tax perspective. 
What working with a professional advisor looks like
Both Terri and John didn't have confidence in what they built. For Terri, there is a confidence that comes from working with a professional advisor. Plus, she doesn't want to spend a lot of time and effort muddling through the mass of information about what's a good investment, how reliable it is, and what's going on in the market.
John feels that without working with an advisor, they would still be struggling with some of the details and what must take place in retirement or in planning for retirement. Additionally, his advisor brought some tools and apps to the table that help validated their decision to retire and at what age.
Because John and Terri both worked for large companies and were used to participating in activities that benefitted the community, when they retired they discovered the potential for social isolation. They felt shut off from their ability to make friends like they did when they were working and participating in company-sponsored events. To help clients combat this, advisors can hold charitable and client-focused events each year to build a community.
Ready to Retire: Final Thoughts
Their family is a very important part of who they are and what they want to accomplish with their money and investments. As their advisor, he takes an interest in their family. He knows the kids' names, where they live, and where they work.
Terri and John look forward to their meetings with their advisor and are excited for what's to come in the future.
This is a case study and is for illustrative purposes only. Actual performance and results will vary. This case study does not constitute a recommendation as to the suitability of any investment for any person or persons having circumstances similar to those portrayed, and a financial advisor should be consulted. This case study does not represent actual clients but a hypothetical composite of various client experiences and issues. Any resemblance to actual people or situations is purely coincidental.