1st Annual Nickel from Nicole Event 2018
April, 2018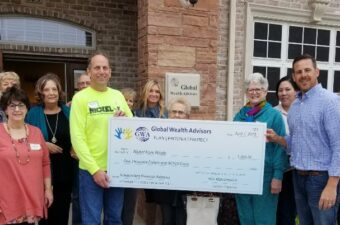 On the way to a birthday party in 2010, passenger Nicole LeGrow was killed because of teenage reckless driving. Through their grief, her parents Jeff and Sharlene knew they must take Nicole's story to other teens.
To help school districts educate their student drivers, the LeGrows created the non-profit Nickel from Nicole to help spread the message about driver inexperience, distracted, impaired and reckless driving.
Through this volunteer program, we helped build 1,500 "nickel cards" which were sent to schools that have requested them for their students.