Mindful Retirement Workshop 2018
February, 2018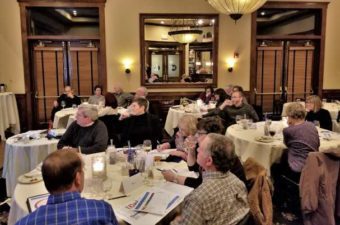 On February 22nd, Global Wealth Advisors co-sponsored a Mindful Retirement Workshop. The workshop featured Joni Youngwirth, managing partner at Commonwealth Financial Network®.
At this event, Youngwirth examined issues beyond the financials that foster meaning and joy, including health and wellness, family and relationships, personal development and so much more.
Participants got to see how a series of choices they make can lead to some of their most fulfilling years. This workshop offered:
A "language" for understanding the most important components of a successful retirement beyond finances
A self-assessment of retirement readiness that will lay a foundation for action planning
Through this thoughtful workshop we explored and discovered how baby boomers are changing attitudes toward retirement!