Traveling with Technology: Keeping Your Devices and Information Safe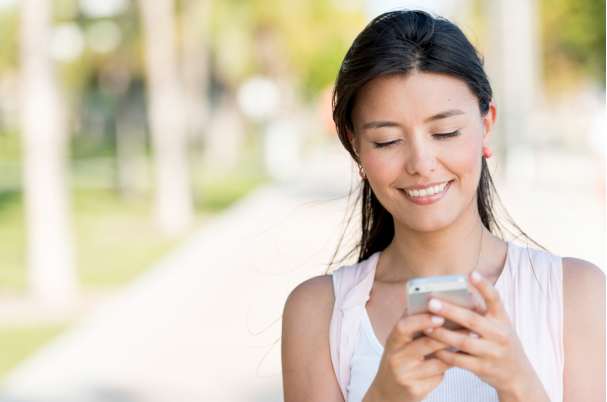 Presented by Kris Maksimovich, AIF®, CRPC®, CPFA®, CRC®:
Airport security is there to keep you safe when you fly. But who's keeping your technology safe? These days, most of us bring along our laptops, tablets, or smartphones when we travel, and without the proper safeguards, we can be easy targets for criminals. And it's not just the devices they're after, it's also the data inside, which can be just as valuable—and vulnerable. So, the next time you put your toiletries in a zipped plastic bag and choose your easy-to-slip-on shoes, make sure you also take steps to protect your technology for the trip. 
Steer clear of free Wi-Fi
Whether you're in an airport, a train station, a café, or a hotel, you should avoid using the free Wi-Fi they offer. Hackers can create their own hotspots at these locations and gain access to any unprotected device that logs onto the network. When you're on a public network, your personal data—user IDs, passwords, account information—is all there for anyone to see and steal, and your computer is open to whatever virus or spyware the hacker wants to send your way. Some of these criminals may even continue to have access to your computer after you've left the hotspot.
If you have to connect to the Internet when you travel, follow these tips to steer clear of the dangers of public Wi-Fi.
Never connect to a public Wi-Fi network, unless you can verify its legitimacy.
Disable your wireless adapter. Even if you are not trying to connect to a hotspot, your computer may be trying on its own to connect to the available Wi-Fi. Look in your wireless networking settings and disable the computer's ability to automatically find and join wireless networks.
Make sure your antivirus, spyware protection, encryption software, and firewall are all up to date.
Move files containing sensitive information from your hard drive to an encrypted flash drive/removable media device and delete them from your computer. Leave the device and your sensitive files at home. You can put the files back on your computer when you return, after you run a full virus scan. 
Be smart about your smartphone
Unfortunately, as smartphones have become popular, so has smartphone hacking. Take these precautions to protect your smartphone, whether you're in your neighborhood or on a business trip. 
Password-protect your phone at all times. Your phone should always be password-protected, whether you're traveling or not. And make sure you use a strong password of multiple random numbers (not just one number pressed four times).
Delete sensitive documents and files from your smartphone.
Update all apps on a regular basis.
Turn on your phone lockout/reset setting. Smartphones allow you to set controls that either lock out the user or reset the phone to the factory setting if the incorrect password is entered too many times.
Set up a phone locator application, if available. Purchase an application—for example, Lookout Mobile Security (lookout.com)—that lets you locate your phone from any computer and allows you to reset your phone to factory mode if it's lost or stolen. If you have an iPhone, this application is free and comes as part of the latest operating system.
Enable remote wiping. Many smartphones can be configured to allow you to remotely wipe the data in case your device is lost or stolen.
Turn off automatic logins for websites and apps. If you have saved your credentials for automatic logins, turn these off while you are traveling. 
Never leave your devices behind
This may sound obvious, and yet it's so easy to ask a stranger to watch your things "for a minute" while you step away to the restroom or grab a coffee. You should take everything, including all of your devices, with you. Never ask a stranger to keep an eye on your belongings; it's not worth the risk. The only person who can keep your information and devices safe is you! 
Keep an eye out at the airport
As you rush into and out of the airport, keep an eye on your devices at all times. Criminals target places like airports, where busy, distracted people let their guard down. When you're going through security checks and baggage claim, even sitting on the plane or in a café, criminals are waiting for you to slip up. Know where your things are at all times, and watch out for anyone who might peek over your shoulder as you work.
We've all become so dependent on our technology devices, we can't imagine living without them. It's easy to forget how vulnerable they can make us to both property and identify theft. But by taking a few precautions, we can enjoy our technologies and our privacy, even on the road.
Read on for more articles on travel.
###
Kris Maksimovich is a financial advisor located at Global Wealth Advisors 4400 State Hwy 121, Ste. 200, Lewisville, TX 75056. He offers securities and advisory services as an Investment Adviser Representative of Commonwealth Financial Network®, Member FINRA/SIPC, a Registered Investment Adviser. Financial planning services offered through Global Wealth Advisors are separate and unrelated to Commonwealth. He can be reached at (972) 930-1238 or at info@gwadvisors.net.
© 2012 Commonwealth Financial Network®
Back To Blog