Will Socially Responsible Investing Become the New Normal?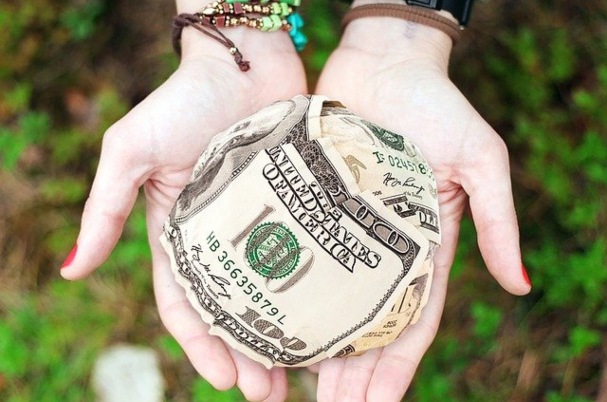 By Kris Maksimovich, AIF®, CRPC®, CPFA®, CRC®:
The idea of Socially Responsible Investing (SRI) has seen traction over the past few years, moving it beyond a niche market option. Some people think that SRI is just a "tree hugger" initiative, but that is an unwarranted stereotype. SRI investing is based upon investing in your values and the things that you find important.
Who is driving the popularity of SRI?
SRI has gained in popularity, particularly among millennials, for several reasons. As baby boomers transfer their wealth to younger investors, a new value system will become the driving force for SRI. Where once a portfolio was a reflection of our financial goals, a new set of socially responsible standards aligning the Environmental, Social, and Governance (ESG) Factors is a reflection of our personal values.
The more investors vote with their assets, the more they will persuade companies to adopt socially responsible ESG standards.
Additionally, it's hard to ignore the effects of drought on our reservoir levels. We see how these conditions routinely affect our water reservoir levels in Texas. On a much larger scale, we can look to Cape Town, South Africa as a case study of "Zero Day" effects where government officials have been forced to shut down taps and enforce severe water restrictions (Sorensen, 2017).
SRI Win-Win
Companies that operate with an eye to socially responsible ESG seem to outperform others. According to a recent sustainable investing guide published by Deutsche Bank Group, studies show that companies who adopt ESG factors have a lower cost of capital, and 89% show market-based outperformance.
Investing with your values means you get to vote with your dollars and avoid companies that don't fit your ideals. Also important is how green finances can benefit your household. Saving energy and conserving water can help lower your bills.
What is the ESG factor?
The ESG initiative is driven by the desire to aid communities, promote global micro-enterprising and offer positive impacts on public policy. According to the USSIF Foundation, some of the SRI environmental, social, and governance issues investors are focusing on include:
Environmental Factors
Climate risks
Energy efficiency
Pollution of water and air
Waste management
Sustainable forestry
Water conservation
Social Factors
Global supply chain and factory conditions
Human rights
Labor standards
Community relations
Customer satisfaction
Indigenous people's rights
Freedom of expression
Equal employment opportunity
Governance Factors
Executive compensation
Corruption
Board and committee diversity
Sustainability reports
Lobbying
Corporate political spending
Proxy access
Socially Responsible Green Behaviors
Making changes to include SRIs in your investment portfolio is a personal decision and one you should discuss with your advisor. But there are other ways to include socially responsible behaviors into your daily lives. The simplest way is to "go paperless" which includes:
Electronic bill-pay
Online banking
Think before you print
Opt out of preapproved credit offers optoutprescreen.com
Remove yourself from junk mail lists at dmachoice.org
It is likely that as more investors move their focus to SRI initiatives, more companies will adopt them, making it likely that ESG-focused portfolios will continue to enjoy growth.
Where do you start?
Begin by meeting with your advisor and explaining your primary financial goals and environmental concerns. Your trusted investment advisor can help inform your decision about investment vehicles and help you sift through your current investments. By combining industry knowledge and an understanding of your priorities, your advisor can help you find the right balance of investments consistent with your values.
Learn more about ESG Investing.
###
Kris Maksimovich is a financial advisor located at Global Wealth Advisors 4400 State Hwy 121, Ste. 200, Lewisville, TX 75056. He offers securities and advisory services as an Investment Adviser Representative of Commonwealth Financial Network®, Member FINRA/SIPC, a Registered Investment Adviser. Financial planning services offered through Global Wealth Advisors are separate and unrelated to Commonwealth. He can be reached at (972) 930-1238 or at info@gwadvisors.net.
©2018 Global Wealth Advisors
Resources:
Deutsche Bank Group (2012). Sustainable Investing. [PDF].
Sorensen, P. (2017). The chronic water shortage in Cape Town and survival strategies. International Journal of Environmental Studies, 74(4), 515-527. doi:10.1080/00207233.2017.1335019
USSIF Foundation. (2016). The impact of sustainable and responsible investment. [PDF]. Retrieved from https://www.ussif.org/files/Publications/USSIF_ImpactofSRI_FINAL.pdf.
Back To Blog