Brand You: Creating a Better You with Personal Branding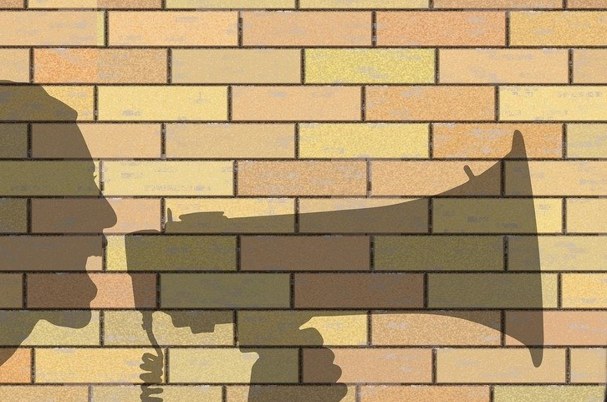 If you're looking for a job after being laid off or furloughed, are a recent college grad starting your job search, or you are simply wanting to freshen your online presence, branding is a good place to start.  A robust personal brand will set you apart from the crowd and is the reason why businesses spend millions of dollars every year.
Your personal brand should capture someone's attention, it should speak to what type of worker you are, and it should quickly sum up your skills.  While you may feel like your resume is solid, there are some aspects of personal branding that you may not have thought of.
Create a tagline for your personal brand
Regardless of what role you play in a company, whether it is entry level or executive, for personal branding you should take your cue from successful companies who use slogans or taglines to set themselves apart.  Your tagline should be a short, snappy phrase that paints a mental image about you. There are some elements that make up a good tagline. It should:
Evoke an emotional response
Be memorable
And succinctly sum up what you do in just a few words
The first thing recruiters or prospective employers read about you is the career objective section of your resume.  Your tagline should replace the "Career Objective" subtitle, which everyone uses.  It will help you stand out from all the other resumes.
Create a two-minute elevator pitch
A two-minute elevator pitch serves as your mission or vision statement. Think of it as marketing yourself in the time it takes to ride an elevator between floors. A good pitch is a short, punchy statement that tells a story about who you are, showcases your personality, and captures someone's attention.  It will become the short couple of sentences that make up the "career objective" section on your resume. Your pitch serves as a unique selling proposition that uniquely showcases you, not just your job title. It should:
Sum up your talent and skillset without listing everything you do
Tell what you are good at – everyone has a specialty
Leave someone with the desire to learn more about you
Understand your audience
Understanding your audience is critical to your brand and is often overlooked in favor of following the latest fads.  You must, however, put some effort into understanding who it is you are trying to reach and how that message specifically relates to them.  If your brand and resume do not answer a recruiters specific needs, your name will not see the light of day, especially with resume scanners.
Spend some time analyzing the postings on job sites and on LinkedIn.  Look for skillsets and other themes that employers are looking for. This will offer you a pretty good idea of whether your skills and experiences tick the boxes and whether it is important enough to be listed on your resume.
Customize your brand images
Imagery is a critical piece of your brand and often overlooked.
Headshots. There are two schools of thought on headshot backgrounds.  One says let your image shine and keep the background white or neutral.  Another says to have your background reflect who you are. Don't overthink this.  Either is fine but be sure that you are the focus in the image, and it consists of a head and shoulders shot.  If you are going to have a background in your headshot, be aware of what's in it. Make sure the colors are muted, and the background is not distracting.
Cover photos. For cover photos, which are the long photos behind your personal image on social media, you should consider using an image that speaks to you, or that sums up who you are or what you do. Use one of your own or make sure you have the license to use your selected image.  There are several online sites where you can download attribution free images such as Pixabay and Unsplash. Again, you will want the background to be muted and be careful what of what displayed.  While your beach shot on Bali may be magnificent, the bikinis in the background may distract viewers from your real message.
Grab chances to market yourself. You can quickly grab your audience's attention as well as prime marketing space by adding your tagline or highlights of your pitch to your cover image.  A lot of people make the mistake of placing text directly on an image which is too busy for people to read comfortably.  A trick is to blur or darken the photo before adding text using a photo app.  You can even play with different colors too, to see what matches your brand the most.
Set your brand apart
Colors. Consider your choice of color as part of your personal brand.  The psychology of color can affect what your audience thinks about your brand at a subconscious level.  Generally, colors like purple feel regal, green and brown are earthy, blue evokes a sense of trust, and red is aggressive.  You can find articles online that cover all the colors and the Adobe Color Wheel to see complementary colors.
Fonts. Many people don't give font style much thought.  But, your choice of font is important in helping the audience understand your message.  Font is a linear component as part of the taxonomy of your visual vocabulary.  I frequently see people using script font that is hard to read. For ease in understanding your message:
Don't use more than two fonts at a time
If you're not that great at putting fonts together, consider using a site like FontJoy, which can show you pairings that are easy to read and understand
Keep in mind that san serif fonts like Calibri are easier to read than serif fonts like Times New Roman, but serif fonts can provide a visual line, directing the eye across a page
Layout. Make your bios, profiles and resumes super easy to read through "chunking", or splitting out paragraphs into easy to read sections using titles, subtitles, and bulleted text.
Consistency. Ensure your website and social media profiles have a consistent look, feel and voice so your audience recognizes your professional brand.  You do not need to use the same cover photos on every social media platform.  Variations of your cover artwork with commonality in color and tagline offer subtle cues.
Spell check. Check the spelling on everything you publish.  You want to be viewed as a professional.
Embrace yourself. The truth, as they say, is the best defense.  While you may be in need of a job, the last thing you want is to misrepresent your skillset or the essence of who you are.
Optimize yourself. Help yourself be found by using SEO techniques.  Consider using keywords and hashtags on your digital bios to help others find you.  Even if you are searching for a job, you want to come to the top of recruiter's searches.
Creating your digital footprint
Telling a story to an audience that is hungry for imagery is incredibly important.  As a professional, you want to make sure you expand your digital footprint so that anyone looking for you online sees you as a professional.
LinkedIn. As professional biography platform, LinkedIn enables you to share even more about your skills than a one-page resume can.  Make sure you have an updated profile and image on LinkedIn because it will serve as a home base for your entire job search.  Many job applications allow you to upload your LinkedIn profile to make entering your data easier.  Be sure to fill in as many sections as you can to paint a complete professional bio.  The most important sections include: profile, about, feature, experience, education, licenses and certificates, volunteer experience, skills, accomplishments and industry related interests.  Also, don't forget to ask for and offer recommendations.  LinkedIn's algorithms will pull your profile to the top of searches when you complete most of the sections and organically sprinkle in keywords and repeat them throughout your profile.
Create a personal website. Like most companies, to present a professional image, you should have your own vanity website. Wix is perfect for the novice because it is super flexible and there are a ton of creative templates.  It doesn't have to cost you any money, however, depending upon the job you want, you might consider springing for your own personal domain name.  For more entry-level jobs, however, just the fact that you have a website and a link to it on your resume should wow a prospective employer.  In this case, it is acceptable to use the generic WIX URL with your name.
Rules of thumb when socializing your personal brand
Your brand should help shape and drive the content you share as a professional.  There are some good rules of thumb to consider when marketing yourself on social media:
Lock down your social footprint. Avoid mixing personal and business content on social media platforms.  Lock down your personal social media unless you are going to use it for business.
Create and curate content. You should strive to keep a good balance between curated content and original content.  Original content lends itself back to SEO and driving traffic back to your professional webpage and social media pages.  Curating content is the easiest way to fill your social media timeline.   Take advantage of sites that curate content for you like Scoop.it or an RSS aggregate like RSSOwl.
Set a cadence. Set a schedule for your posts by enlisting the help of an aggregate.  Hootsuite allows you to program posts ahead of time.
Compelling post titles. To create compelling titles for your social media posts, use a content idea generator like Portent, which rotates through titles based upon the topic you type in.
Fancy text. You can also use a fancy text generator like LingoJam or Yaytext. These convert plain text into Unicode which social media platforms will accept.  Used properly, you can organize your social media bio with bold and italics for titles and subtitles.  Just remember to use it very sparingly.
Engage and establish thought leadership. Publish original content and compelling information. Be the source as a curator of industry related content.  Create a group a that creates an open dialog with people, join groups and answer people's questions. Host watch parties related to your industry.  Recruiters will see you as a subject matter expert.
Branding is a way of relating all of the pieces of your personal skillsets together. The important thing to remember is that it isn't just a set it and forget it deal. You will have to continually tweak your message and imagery as styles and best practices change.  If you routinely revisit your brand and image, you will be successful in ensuring that it stays fresh and engaging and says what you want it to say about you.
###
Pamela Engstrom is a communication specialist with over 15 years of experience in marketing communications. She serves as director of communications for Global Wealth Advisors located at 4400 State Hwy 121, Ste. 200, Lewisville, TX 75056. She can be reached at (972) 930-1238 or at pamela@gwadvisors.net.
© 2020 Global Wealth Advisors
Back To Blog