Why Insurance Obtained Through Work May Not Be Adequate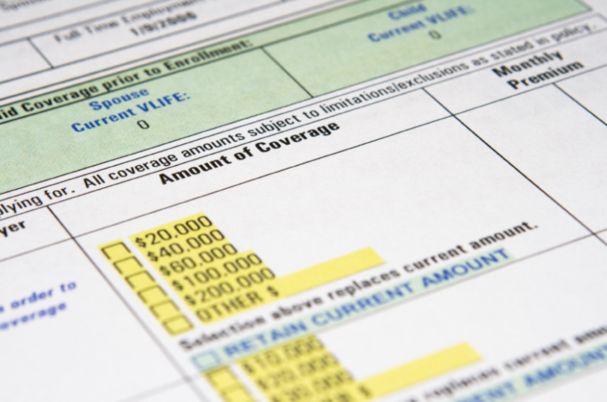 Presented by Ben Murphy, CPA, PFS™, CPFA® :
Many Americans go to work every day feeling confident that they are adequately insured. In many instances, that may not be the case.
Is it better to get insurance through work?
It is not uncommon for employers to offer life and disability insurance as components of an employee benefit package, but the coverage may not be enough to meet your needs.
The life insurance offered by employers typically has three problems:
1. It is not portable
2. It is term insurance
3. The death benefit is usually relatively small
Not portable. In other words, if you leave your job, you are uninsured. You may have the right to convert all or a part of your group term insurance to permanent cash value insurance at much higher premium rates. If you do not have conversion rights, getting insured again could be costly and would require medical underwriting, which is a lengthy and bothersome process.
Term insurance. Group insurance is term insurance and increases in cost as you age. Because you generally do not have to prove you are in good health to participate in your employer's group life insurance program, the rates are the same for the most and the least healthy employees. Thus, group insurance rates for older individuals may be more expensive than a policy purchased outside of work.
Death benefit. Moreover, insurance obtained through work typically offers a death benefit that represents one to three times your salary. As a rule of thumb, most employees in their working years need coverage of five to ten times their salary. (If you die during your working years and leave behind a young family, your death benefit replaces your income for more than two or three years.)
What about my employee disability insurance?
As for disability insurance, your policy may only cover a fraction of your salary. Depending on your situation, it may be wise to purchase supplemental life and disability insurance.
Finally, just because your company offers life and disability insurance, it does not mean those are the only insurance products you need. Long-term care insurance is always an option that we consider as we develop a financial plan and may be an investment that suits your needs. You may also want liability insurance, an umbrella policy, or some other sort of protection. Regardless, the message should be clear: insurance obtained through your employer may not leave you fully covered.
###
Ben Murphy is a financial advisor located at Global Wealth Advisors 601 N. Marienfeld, Suite 322, Midland, TX 79701. He offers securities and advisory services as an Investment Adviser Representative of Commonwealth Financial Network®, Member FINRA  / SIPC, a Registered Investment Adviser. Financial planning services offered through Global Wealth Advisors are separate and unrelated to Commonwealth. He can be reached at (325) 207-5772 or at info@gwadvisors.net.
© 2021 Commonwealth Financial Network®
Back To Blog