Hail Season is Around the Corner for Texans. Are You Prepared?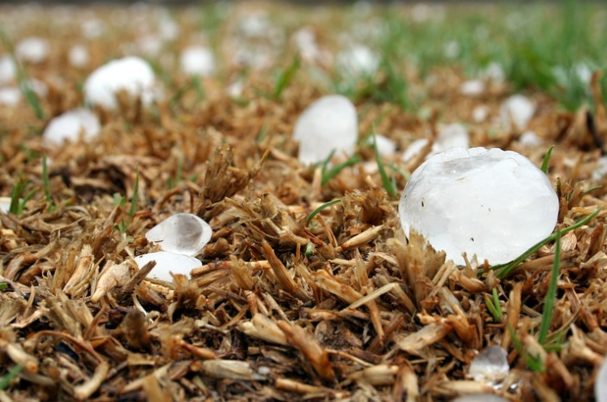 Presented by Kris Maksimovich, AIF®, CRPC®, CPFA®, CRC®:
In May 2020 alone, hail caused over $1.4 billion in damages around Texas. Hail season normally runs from March through May, which means there is a possibility of that $1.4 billion multiplied by three!
As we enter hail season, some of the questions on your mind should be whether you are prepared for severe storms, and what should you do if your property is damaged by hail.
Unfortunately, when it comes to hail, there is not much you can do to prepare besides park your vehicle in the garage and bring valuable items inside. Some people choose to have their roof inspected prior to hail season to ensure the integrity of the structure, however, when dealing with golf ball sized hail, even the newest composition roof does not stand a chance.
What You Should Do
There are a number of things you can do if you are affected by hail:
As a homeowner, you want to prevent further damage to your home
Prevent theft and the threat of additional water and wind damage by boarding up broken windows
Prevent the threat of any additional water and wind damage by tarping your roof
Have a trusted roofer inspect your roof as soon as possible
You can find a roofer on the BBB (Better Business Bureau) site
Search for roofers through trusted referral sources on the internet
Look for roofers through word-of-mouth referrals
Find out what your wind and hail deductible is
The standard wind and hail deductible is typically 1% of your dwelling coverage but in Texas it can be as high as 5%
Know the extent of your roof damage
Have roof damage determined by a professional roofer
Be aware of your deductible prior to contacting your insurance company
Depending on the degree of damage, you may be able to avoid an unnecessary claim
It's important to know that claims can stay on your home's history record for 5 years
Properly Vet Your Roofer
You should also keep in mind that when hail season is at its peak, so are the "fly by night" roofing companies that knock on doors and leave business cards every year. They often resurface each year with a different name, promising no deductible, fast service, and quality work. Even the most cautious homeowners can get duped by these "so-called" experts, but with our quick list of ways to make sure you are selecting a reputable roofing company, we can help you avoid this mistake:
Look for a company's website and/or google business page. Reputable companies usually have a page that showcases their work, provides contact details, photos and even reviews
Look for online reviews or complaints. Customers often do not hold back from offering their opinion and some even provide photos of the work to verify their review
Questions to Ask a Repair Company
Reputable companies will be happy to answer your questions and assure you of quality work. Ask the company some key questions about their business, such as:
How long have they been in business?
Are they accredited with the Better Business Bureau?
Do they take before and after photos of their work?
Will they meet with your insurance adjuster?
Are they insured and with whom?
No matter the month or season, HI Agency is always here to help answer questions and quote all your insurance needs. If you have any questions, reach out to the team at (972) 665-1930.
###
Kris Maksimovich is a financial advisor located at Global Wealth Advisors 4400 State Hwy 121, Ste. 200, Lewisville, TX 75056. He offers securities and advisory services as an Investment Adviser Representative of Commonwealth Financial Network®, Member FINRA/SIPC, a Registered Investment Adviser. Financial planning services offered through Global Wealth Advisors are separate and unrelated to Commonwealth. He can be reached at (972) 930-1238 or at info@gwadvisors.net.
© 2021 HI Agency
Check out our article on surviving winter weather emergency.
Back To Blog