A Guide to Budgeting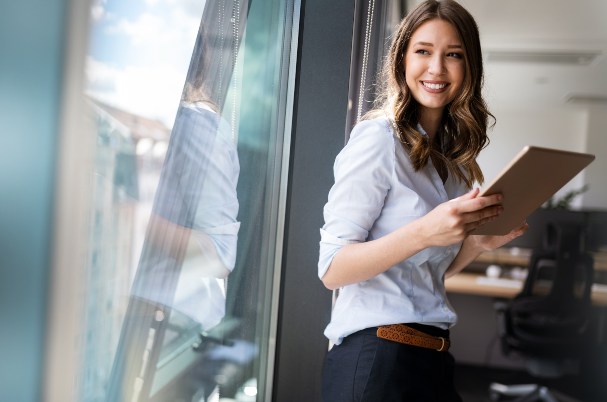 Part of Our New Grad Series Presented by Kris Maksimovich, AIF®, CRPC®, CPFA®, CRC®:
You are now financially independent and fully responsible for covering your expenses. And that means living within a budget. Budgeting is like anything in life: The more you make it a habit, the easier it becomes. The key is getting started, but you'd be surprised how many young people never think through that initial step.
What following a guide to budgeting looks like
Perhaps you're wrapped up in the responsibilities of your first real job and you treat purchases as an afterthought. Although certainly understandable, this isn't a good idea. Harvard College's Financial Literacy Guides can help.
The website explores why you need a budget and how to create an effective one. Begin by creating a list of what you spend each month, and then separate it into categories. Necessities—housing, transportation, food, and utilities—come first. After these essentials, take note of your monthly debt payments. Car loans, student loans, and credit card invoices fall into this category.
Finally, you'll arrive at discretionary spending or, in other words, the fun stuff: what you spend on entertainment, dining out, online shopping, and so on. Once you've written down all these expenses, compare them to your income. If you're spending more than you're earning, you should make changes.
Ways to save
Being honest about your needs versus your wants can help close the gap according to the guide to budgeting. Do you need to pay for cable television, for example, when you are already subscribing to a variety of subscription-based networks? Turning everyday indulgences into an occasional reward will not only make you feel virtuous, but it will also help you reach your goal of having enough money for the things that are important to you.
To that point, there's one other category: saving. And the best way to save is to bank a certain amount from each paycheck and act as if you never had it in the first place. Before long, your savings will grow, and you'll be less tempted to dip into them.
Tracking expenses
Keeping track of monthly expenses used to be a tedious chore, leaving little wonder why people failed to stay on budget. Today, however, there are apps that do all the heavy lifting for you. Mint is a great example. The Mint app puts your entire financial life in one place and notifies you when bills are due, so you'll always know where you stand.
As your income and goals change, so should your budget. Adjusting your budget to accommodate your needs is a skill that will prove beneficial throughout your career.
Once you are established and find yourself in a long-term relationship, these 6 money conversations can help you set expectations as you continue creating your financial future.
###
This material has been provided for general informational purposes only and does not constitute either tax or legal advice. Although we go to great lengths to make sure our information is accurate and useful, we recommend you consult a tax preparer, professional tax advisor, or lawyer.
Kris Maksimovich is a financial advisor located at Global Wealth Advisors 4400 State Hwy 121, Ste. 200, Lewisville, TX 75056. He offers securities and advisory services as an Investment Adviser Representative of Commonwealth Financial Network®, Member FINRA/SIPC, a Registered Investment Adviser. Financial planning services offered through Global Wealth Advisors are separate and unrelated to Commonwealth. He can be reached at (972) 930-1238 or at info@gwadvisors.net.
Check out our additional articles for budgeting and financial tips.
© 2021 Commonwealth Financial Network®
Back To Blog