Who is Keeping Seniors Safe?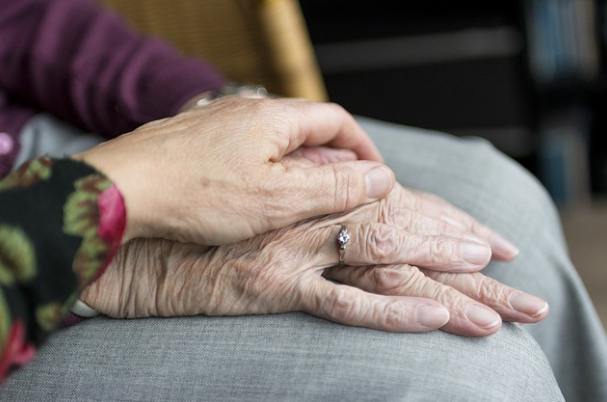 By Kris Maksimovich, AIF®, CRPC®, CPFA®, CRC®:
The anticipated number of senior citizens is projected to grow at a steep rate, with 10,000 seniors turning 65 every day. What's more, those rates are expected to continue until the year 2030 when Generation X begins retiring. The sheer number of aged means fraudsters who prey on the elderly will have plenty of opportunities to step up their game.
How common is elder fraud?
According to the Security and Exchange Commission's Elder Financial Exploitation report published last year, the sad news is that currently one in five seniors have been victims of elder fraud. So, who, exactly, is responsible for keeping seniors safe?
One of the fiduciary services financial advisors provide clients with is protection. Simply put, advisors help clients make smart decisions that affect their portfolio. Financial advisors work with clients to help protect their assets. When they suspect fraud or financial exploitation, they may take any number of steps to protect their client.
What constitutes financial abuse of the elderly?
The pinch is that financial advisors have legitimate concerns about taking steps to protect a client suspected of elder fraud. They are concerned about the privacy and confidentiality of their client's information in making such a report. They also worry about litigation. That's because, even with good intentions of protecting their client from a perceived fraudster, they may still get sued.
A 2018 Wells Fargo Elder Needs Survey found that 66 percent of elder financial crimes are committed by family members, friends or trusted people. Of those crimes, those most often committed by trusted people are:
Misuse of power of attorney
Misuse of joint bank accounts
Unauthorized withdrawals using ATM cards and checks
Threats of abandonment unless a financial reward is paid
Estimates in the cost of fraud vary wildly from $2.9 billion to as high as $36.5 billion.
What happens when abuse is suspected because of a client's reduced mental capacity? Take, for instance, a lawsuit filed by Claudine Webb against Fidelity Investments. The company froze $1.02 million in her accounts when they suspected fraud. Webb's complaint is that she couldn't pay bills or repair her home. Webb's neighbor, who was later convicted of committing elder fraud, held a power of attorney and was suspected of exploiting Webb. 
What responsibilities do financial advisors have?
As fiduciaries who must place protecting their clients' assets first, advisors have found themselves between a rock and a hard place when it comes to reporting suspected fraud. If they don't report it the fraud may continue, if they do report it their client may sue them. Thankfully, recent changes to laws may help financial advisors mitigate these concerns.
Finra Rule 2165. This rule allows broker-dealers to place temporary holds on any disbursements of funds if there is a "reasonable belief" that financial exploitation is occurring or about to occur. Such a hold can remain for 15 days with an extension of 10 additional days if a review determines financial exploitation is a legitimate factor. This offers firms the ability to conduct an investigation.
Finra Trusted Contact Rule. Broker-dealers must now make a reasonable effort to get the name and contact information of a trusted person for all new clients. They must also take steps to obtain contact details for a trusted person during client updates for all their existing clients as well. The rule was designed to offer both the client and advisor a resource for administering the account and protecting assets when financial exploitation is suspected.
Federal Senior Safe Act. Additional safeguards have been put into place with the Senior Safe Act which was signed into law last year. This new law offers a safe harbor for advisors who report senior abuse to regulators, provide they follow certain criteria including creating a training program for their advisors and designating a compliance officer to handle any interventions.
State Legislature. Some states have passed legislation proposed by the North American Securities Administrators Association that offers similar safeguards to advisors as the Senior Safe Act. Check with your state to see if they have passed any protections.
Adult Protective Services. Advisors can reach out to adult protective services to file a report if they suspect elder financial abuse. The organization will investigate and help intercede, provided the individual wants their assistance.
These new changes do not prevent civil lawsuits from being filed if a client feels they were wronged by their advisor. No doubt, intervening in suspected financial exploitation when a client is suspected of having diminished capacity will continue to be a challenge for advisors. These welcome modifications, however, are a great step in helping your financial advisor perform their fiduciary obligations without unnecessary fear, when it comes to acting in your best interest. If you're interested in how your advisor handles cases of suspected fraud, be sure to ask them.
###
Kris Maksimovich is a financial advisor located at Global Wealth Advisors 4400 State Hwy 121, Ste. 200, Lewisville, TX 75056. He offers securities and advisory services as an Investment Adviser Representative of Commonwealth Financial Network®, Member FINRA/SIPC, a Registered Investment Adviser. Financial planning services offered through Global Wealth Advisors are separate and unrelated to Commonwealth. He can be reached at (972) 930-1238 or at info@gwadvisors.net.
Check out these additional articles on security.
© 2021 Global Wealth Advisors
Back To Blog