Choosing a Cloud Provider for Storage & Backup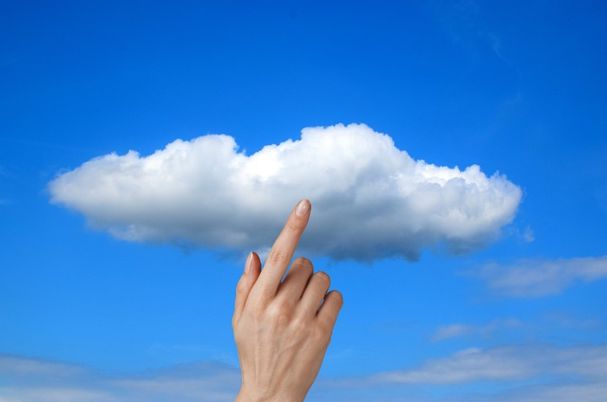 Presented by Kevin M. Curley, II, CFP®:
You may have learned about cloud storage on the news, on the job, or from a tech-savvy friend. Because it represents a shift in how we conduct our business and personal lives, it's important to understand what the cloud is and what to think about when choosing a cloud provider for storage or backup. 
What is cloud storage?
The cloud refers to a service or storage system delivered to you via the Internet. A cloud storage provider operates or uses a data center to host its service. 
What are the advantages of using a cloud provider instead of storing your data yourself?
Compared with owning, operating, and maintaining your own file server, most cloud services are less expensive and quite affordable.
Cloud storage is convenient, allowing you to access your data from anywhere in the world if you have an Internet connection.
A cloud storage provider fully manages the service, meaning that it handles all maintenance required to make the product work (e.g., updates, quality assurance, outages, hardware management). You, as the end user, simply use the service the vendor provides.
When your data is stored in the cloud, it doesn't take up any space on your local computer. 
How is the cloud different from storing files on your computer?
Simply put, your files live physically at a cloud provider's data center instead of on your computer's hard drive. When you want to access your files, you need only an Internet connection. If at any time you will be without Internet service, you can download files from the cloud to your computer to view them. 
What sort of information security features should you look for in a cloud provider?
Encryption is your number-one concern when choosing a cloud storage provider. Specifically, you want to ensure that your data is encrypted with 256-bit AES encryption while stored at the provider's data center. In addition, there are three other time frames when you should encrypt your data:
Prior to uploading data to the cloud. It is a good idea to encrypt any sensitive data you store locally, even if you plan to upload it to a cloud provider later. This ensures your data's safety if your device is stolen. Some vendors offer both backup services and file storage, meaning that they can encrypt your locally stored data for you.
While your data is in transit to the cloud storage provider. Many cloud providers offer encryption while your data is transferred for storage. This is a common feature of cloud storage and backup providers, but it's always good to ask whether a vendor offers it.
While data is stored by the provider. Although your data is at rest, this is the most important period for it to be encrypted because it is out of your hands and you are trusting your provider to safeguard it. 
Who will have access to your data while it is stored in the cloud?
The cloud provider's employees have access to its data center and servers. Be sure that only authorized employees are granted access and that access is based on a business need. Nobody should be poking around the cloud provider's data center if it's not critical to service functioning!
Find out who owns and operates the cloud provider's data center and be sure that the owner is reputable and trustworthy. Some cloud services simply purchase space at another company's data center. For example, Netflix stores its data at Amazon's data centers.
Consider whether to entrust a family member with the same level of access to data as you have. If you become incapacitated, you may need someone to have immediate access to your data. 
Should you take any extra precautions with cloud storage?
Enable multifactor authentication on your account. This authentication method requires two or more pieces of evidence—typically a password and an additional code or token—to grant a user access to a computer or other device. It helps ensure that a thief cannot access your data, even if he or she manages to steal your password.
Audit your files frequently. Remove anything from your backup set that is no longer pertinent to your life or necessary to retain.
Always have a backup plan. The only surefire way to insulate yourself from all possible disaster scenarios is to couple your cloud provider with some sort of local storage. Essentially, it means keeping an external hard drive with all your data locked up in a secure location even though you've subscribed to a cloud service. In the unlikely event that a cloud provider experiences a breach or other issue, you will thank yourself for maintaining a copy of your data locally.
Manage your own encryption key. Although most cloud providers handle all encryption needs for their customers, some give you the option of managing your own encryption key. This ensures that no one other than you, not even the cloud provider, can access your data.
###
Kevin M. Curley, II is a financial advisor located at Global Wealth Advisors 100 Crescent Court, 7th Floor, Dallas, TX 75201. He offers securities and advisory services as an Investment Adviser Representative of Commonwealth Financial Network®, Member FINRA  / SIPC,  a Registered Investment Adviser. Financial planning services offered through Global Wealth Advisors are separate and unrelated to Commonwealth. He can be reached at (214) 613-6580 or at info@gwadvisors.net.
Check out these additional articles on the topic.
© 2021 Commonwealth Financial Network®
Back To Blog