GWA Helps With CAC Holiday Toy Drive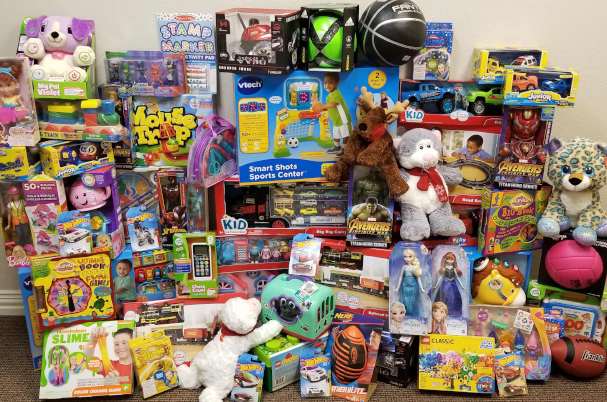 With the generous help of our friends, we recently collected more than 50 toys during our Children's Advocacy Center CAC Holiday Toy Drive.
By Kris Maksimovich, AIF®, CRPC®, CPFA®, CRC®:
GWA recently held a holiday toy drive as part of our GWA Gives Program. With the generous help of our clients and friends, we collected more than 50 toys for children in need. To deliver them, we hooked up with the Children's Advocacy Center of Collin County (CAC) as part of their 2018 Holiday Project.
GWA Gives Away Pie During CAC Holiday Toy Drive
As our way of saying thank you, clients and friends who delivered toys were able to take home a pie for Thanksgiving. Not surprising, the most requested pie for this event was apple. In all, we collected 19 toy vehicles, 10 action figures, 7 educational toys, a handful of balls and a host of other fun toys and games.
The donated toys will stock the shelves of the CAC's Holiday Shop. This shop offers non-offending caregivers the ability to "shop" for their children at no charge, enabling them to provide the children with presents this holiday season. According to the CAC, this project ensures that children served by the center have the joyful holiday they deserve. The CAC is expected to serve nearly 1,000 children this year.
About the Collin County Children's Advocacy Center
The CAC is a non-profit organization whose mission for more than 25 years has been to provide free safety, healing and justice for children within the community who are victimized by abuse or neglect. Services include forensic interviews, family advocacy and support, therapeutic counseling and community education. These services are offered in-house using a multidisciplinary team of law enforcement, Child Protective Services, therapists, family advocates, interns and volunteers who team with the district attorney's Crimes Against Children Division. This highly specialized team of experts help stop children from being further traumatized by providing services under one roof. According to the CAC, combined efforts currently maintain a 98% conviction rate while serving 2,179 children in 2017.
###
Kris Maksimovich is a financial advisor located at Global Wealth Advisors 4400 State Hwy 121, Ste. 200, Lewisville, TX 75056. He offers securities and advisory services as an Investment Adviser Representative of Commonwealth Financial Network®, Member FINRA/SIPC, a Registered Investment Adviser. Financial planning services offered through Global Wealth Advisors are separate and unrelated to Commonwealth. He can be reached at (972) 930-1238 or at info@gwadvisors.net.
© 2018 Global Wealth Advisors
Back To Blog